These buttons are displayed in the menu on the side.
There are two separate edit histories explained below.
Drawing Edit History
This will undo or redo anything you draw or move or change the color of. The undo and redo buttons will be white.
Selection Mode History
When in Selection Mode the undo and redo buttons will turn purple.
1. Control points edit history: this history limits any changes you make to a selected stroke when in control point mode.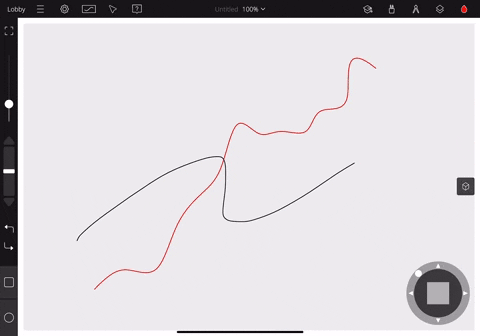 2. Side menu edit history: to undo/redo the changes made in this menu you will need to select the stroke and open the side menu first.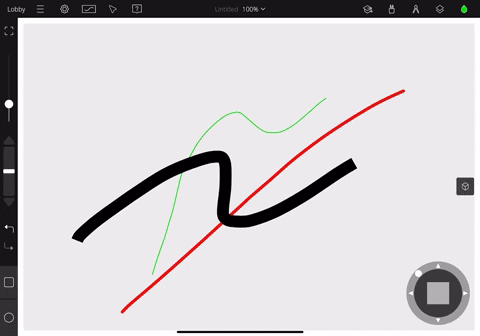 To undo or redo, you can also use finger gestures. It's a two-finger tap to undo, and a three-finger tap to redo.